Welcome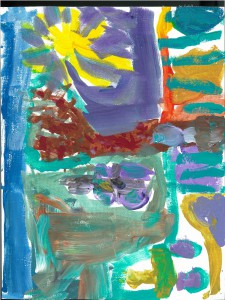 Welcome to Solebury Montessori School! We are delighted to announce that we have recently moved to our new location at 6610 School Lane, Solebury, Pennsylvania. For 20 years we had been known as The Apple Tree Montessori on Phillips Mill Road, in Solebury Township. The original location served the children very well for many years, but did not have enough room for the school to grow. We began our search for a suitable site that would include ample parking, a natural playground, and an abundance of trees. Remarkably, we came upon 10 bucolic acres in the heart of Solebury where children can connect with nature and thrive. We changed our name to Solebury Montessori School in order to reflect a new beginning while maintaining the integrity of the Montessori philosophy. As we open this new chapter as Solebury Montessori School, we will always remember and be grateful to all of our former students who have left a legacy of caring that continues to grow.
Our website is here to initiate the first step in getting to know us and the programs that we offer. In order to truly know what we are about, we encourage you to visit the school and partake in the sensorial experience that only a Montessori classroom can deliver.
The Admissions section of our website provides details about scheduling tours, and the application process. We realize that this is an important decision for your family and we are privileged to be part of it. We look forward to getting to know you and your child.
Warmest regards,
Edwina Van Duyne
Head Teacher/Administrator